Over the past two years, Covid & wildfires have been challenging our area and the tourism industry, resulting in quite a number of cancellations - with many on short notice. Fawn Lake Resort has been very accommodating with rolling over deposits to a later booking or providing a refund. This is not sustainable for us moving forward, and we were forced to adapt our booking & cancellation policies similar to many other resorts in BC. Unlike hotels, resorts rely on advance bookings, not drop-in guests. Please understand that once we have confirmed your reservation, we have made a promise to you to turn away others who are asking to book your cabin, RV site or rental boat. Therefore, the policy points below apply to all bookings.
If you are concerned about losing your deposit, we recommend you purchase travel/cancellation insurance, or book on a credit card that offers cancellation insurance.
To secure your booking we require:
a 50% deposit




your credit card information
Additionally, for group bookings:
All reservations require individual party information for each site/cabin.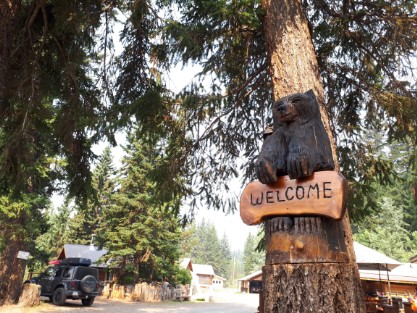 Cancellation & Refund Policy
We provide a full refund or a credit towards your next stay in the event of the resort being on evacuation order or if there is a government ordered travel restriction into our area. We do not refund deposits due to smoky air, poor weather, medical reasons, vehicle issues and other circumstances out of Fawn Lake Resort's control.


Cancellations must be received 60 days prior to arrival date to receive refund of deposit (less $35 administration fee).




No refund of deposit for cancellations 60 days and less before arrival. A refund (less $35 administration fee) can be granted ONLY if the cabin/site can be rented to someone else and only for the number of days that it can be rented out.




For cancellations 30 days and less before arrival guests are responsible for ALL the nights booked. IF the cabin/site can be rented to someone else, you are responsible for all the nights booked less the nights booked by the substitute.
Thank you very much for your understanding!